Get the independence, flexible investment solutions, and collaborative culture you've been searching for.
Picture a broker dealer that can give you:
Arkadios was formed by advisors for advisors, so we know exactly what you're missing.
Built for advisors by advisors
After serving as an independent advisor for more than 20 years, our founder, David Millican, launched Arkadios. The reason was simple: he experienced first-hand how broker dealers were changing the game and making decisions based on corporate goals instead of the needs of advisors like you and your clients.
We believe that advisors are at their best when they aren't just told what not to do, but are empowered to reach even further.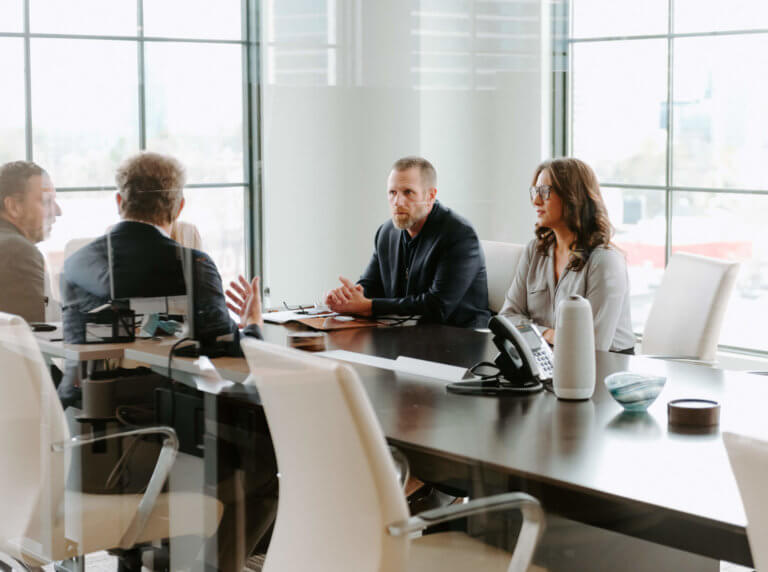 "Black Stone Capital found an ideal partner in Arkadios with CEO David Millican, who built his own business through recruiting and acquisitions. We are going to continue to grow our firm, leveraging Arkadios' experience and support, while putting our client's financial well-being first."
"Arkadios checked all the boxes, advisor-owned, advisor-focused, smaller, flexible, willing to hear what we have to say and help us find solutions that are in our clients' best interest."
Worried about the transition process?
Finally, the chance to have full autonomy over your business.
Our role is simply to propel you to greater success. Ready to see the difference that freedom can make?
Book a 30-minute introduction meeting to get your questions answered
1

Hybrid BD/RIA

Want the flexibility to operate both a fee-based and a commission-based practice? By working with a firm that's dual registered as both an RIA and a Broker Dealer, you get to maintain or establish your own RIA firm or operate under our corporate RIA, Arkadios Wealth Advisors.

2

Direct Institutional Access

Get direct access to leading global alternative investment firms that encompass private equity and real estate funds, hedge funds, credit funds, structured products, oil and gas, managed futures, and 1031 offerings.

3

M&A Expertise

Imagine being backed by a seasoned advisor who's here to help you identify, structure, finance, and seamlessly integrate established books into your practices. Over the past 15 years, our CEO, David Millican, has led the acquisition of 14 Registered Independent Advisory Firms, while growing his original firm from $50 million to $1.9 billion AUM.

4

Succession Planning

When you decide the time is right, you need a firm that can provide you with a comprehensive solution tailored to fit your needs. That's where we come in.

5

Compliance

Drop the one-size-fits-all approach to compliance and work with a boutique firm that is committed to understanding each of your clients' financial profiles and giving them exactly what they need.
Don't let the transition process keep you from making a necessary change
A tactical tool that you can actually use
We created a guide to minimize churn and the exponential influx of inbound customer service opportunities. We're here to help you position yourself as a true partner to your clients, even through a transition.
Download by filling out this form.
Schedule a meeting with our Director of Business Development